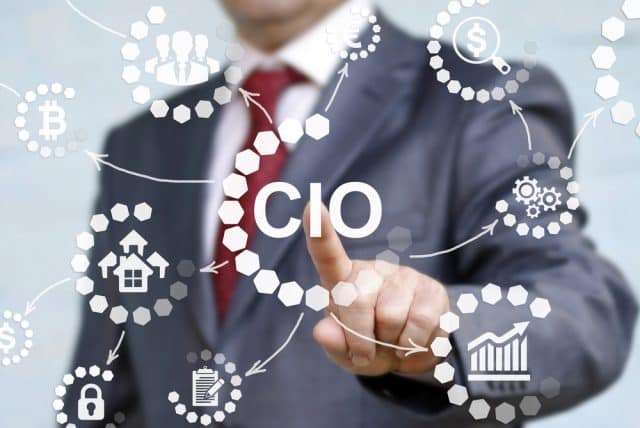 When the business history of the 21st century's first great pandemic is written, CIOs will emerge as resourceful heroes who executed digital transformation at speed, achieving remarkable success in enabling their organizations to function with suddenly dispersed workforces, and do it fast.
But that was then.
More than two years later, we're in a new era of hybrid work whose dimensions change from day to day. The business demands on CIOs remain intense, and more daunting because they're more diffuse. Nevertheless, there's an upside: as all companies become technology companies, CIOs have unprecedented opportunities to contribute leadership that steers the business.
I see two overlapping imperatives for CIOs charged with optimizing their organizations for flexibility and productivity in the hybrid world:
Equip the workforce with not only the right technology but the right skills and resources to succeed as the boundaries between home and office, physical and digital evaporate.
Find the increasingly rare and expensive tech talent needed to execute No. 1 within budgetary constraints.
The Multiple Meanings of 'Hybrid'
"Hybrid work" is commonly understood as a few days in the office and a few days remote. But for CIOs especially, the meaning of "hybrid" goes deeper than that. The pandemic's accelerated deployment of digital technologies underscored a fundamental evolution of work itself into a hybrid of human and machine.
This, in turn, highlighted the workforce skills gap that widens with each advance into the digital world. For most CIOs, equipping employees for remote work is simpler than maintaining "a laser-like focus on workforce digital dexterity, which is critical for leadership," as Gartner analyst Matt Cain told CIO.
It's good news that 97 million digitally oriented new work roles will emerge by 2025 "more adopted to the new [hybrid] division of labor among humans, machines and algorithms," according to the World Economic Forum's "Future of Jobs" report. But it's worrisome for CIOs and their C-Suite peers that a pronounced digital skills gap will persist for at least the next five years, the WEF report concludes.
Fortunately, digital trends are converging to ease the pain. First, because so much work during the pandemic was done remotely, companies have been able to capture more data about their employees than ever before. Smart CIOs are using this data to help employees future-proof their careers via company-guided digital upskilling, cooperatively navigating and managing those careers to boost employee fulfillment and thus increase retention in an era when talent retention is a strategic must.
This precision career navigation is being enabled by the rise of data-driven talent intelligence platforms. Developed to meet the pressing need for increasing employees' digital skills in hybrid knowledge work, these cloud platforms are enabling valuable partnerships between CIOs and their Human Resources colleagues.
Talent intelligence clouds are trained on billions of analyzed data points drawn from years of historical workplace insights, plus the flood of fresh daily data harvested by organizations' expanding digital technologies. They integrate many formerly siloed HR tech point solutions so CIOs and their CHRO business partners can progress from transactional management of people to nurturing an organization's most critical asset.
Finding the Tech Employees Companies Need While Staying on Budget
For most CIOs, 2020's instant switch to all-remote work was simple compared to the sustained pain of finding and retaining the skilled technology workers needed to make the digitally transformed world work.
Within three years, there will be 190 million job openings worldwide for experts in software development, cloud and data analysis, AI and machine learning, and cybersecurity, according to a recent Microsoft study, which estimated a shortfall of 149 million (78 percent) appropriately skilled workers.
More than 60 percent of companies surveyed by McKinsey consider hiring developers their biggest challenge. Other tech specialists are also still in strong demand, despite media reports of cascading layoffs at technology companies. U.S. job postings for tech positions reached 505,663 in June, a 62 percent increase over the same time a year ago, indicating employers that are dialing down hiring are more than offset by those still adding to their ranks, says CompTIA, an IT trade group.   
Every tech worker who leaves and must be replaced by an external hire not only costs more in dollars, but in eight lost months of productivity. The world's advanced economies are losing an estimated US$11.5 trillion in GDP growth annually due to digital skills gap — at a time when accelerated productivity is sorely needed to keep the global economy healthy.
These stats won't come as news to CIOs. The crucial question is what to do about it. One increasingly popular solution is for companies to recruit tech workers of the future from within their ranks, and not necessarily from technical departments. It costs six times as much to hire an external candidate than to reskill an existing employee.
Talent intelligence clouds provide automated means to identify employees who don't yet possess the desired skill sets but have the passion, vision, and reskilling potential to acquire them, and plan successful career paths for them. That's easy enough to say, but doing it without powerful digital tools would be complex, expensive, error-prone, and time-consuming.
Talent intelligence clouds map hundreds of tech jobs into a discrete number of "success profiles," job architectures, and training plans that can be matched against individual employees' profiles, aspirations, capabilities, potential, and performance.
Talent intelligence clouds are still in early days, but CIOs should be rooting for their success. Increased employee satisfaction through upskilling/reskilling equals talent retention, which equals increasing flexibility, maintaining productivity, and doing better business in the new hybrid world.
Image credit: Panchenko Vladimir / Shutterstock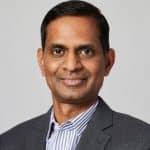 Satish Gannu is Chief Technology & Product Officer, Korn Ferry Digital. Mr. Gannu joined Korn Ferry from ABB, a global technology company, where he played a key role in the firm's digital transformation. As Chief Technology and Security Officer of ABB Digital, he led the development of the cloud-native ABB Ability Industrial Internet of Things platform and Universal Edge on Microsoft Azure for secure worldwide deployment of hundreds of digital solutions. Additionally, he conceived and launched the Operational Technology Cyber Security Alliance (OTCSA), a global, cross-industry consortium that has attracted scores of member companies. OTCSA helps Industrial operators and suppliers reduce the risk of cyber security issues in today's fast evolving world.